Our Staff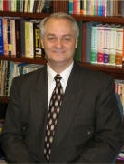 Pastor
Rick Stucke
Pastor's Bio:
I was "born-again" January 6th, 1974, while serving in the United States Air Force stationed at RAF Mildenhall, England. I was under the conviction of the Holy Spirit and was instructed to trust Christ through the witness of another military member, Brother Jack Thrift of Houston, Texas. I accepted God's call to preach the Gospel in late February of 1974 and was licensed to the Gospel ministry by the Bible Baptist Church of Beck Row, England, in June of 1974. My family and I were reassigned to Barksdale Air Force Base in Bossier City, Louisiana, in August of 1974 where we joined the Shady Grove Baptist Church. Dr. Earl White was the pastor.
During the Faith Promise Missions Conference in September of 1974, my wife and I were led to surrender our lives to do missionary work in England. I was released from active duty in the United States Air Force on December 20, 1974, and attended Baptist Christian College in Shreveport, Louisiana, as a full-time student. I graduated in May of 1977 with both the Graduate of Theology and Bachelor of Arts Degrees in Bible/Missions.
In May of 1977 my family and I began full-time deputation to raise support to go to England, we left for the field in September of 1978. I was ordained to the Gospel ministry in September of 1978 by the Shady Grove Baptist Church of Bossier City, Louisiana, just prior to leaving for England. We served as missionaries to England from May of 1977 until October of 1985. During this time, we lead two churches to a fully autonomous position: the New Testament Baptist Church near Mildenhall and the Alconbury Independent Baptist Church near Huntingdon.
After resigning from the missions ministry in October of 1985, I pastored the Harvest Baptist Church of Bossier City, Louisiana, from October of 1985 until December of 1986. I returned to England to pastor the Alconbury Independent Baptist Church in January of 1987 until December of 1990. I entered a full-time conference ministry in January of 1991 holding meetings in churches across the US as well as England. I reentered the pastorate when I accepted the call to the Gethsemane Baptist Church of Conyers, Georgia, on March 27, 1994. My first Sunday here was Easter Sunday morning April 3, 1994. I have served here as Senior Pastor since that time.
I have been married to Elizabeth (Lisa) Mary Stucke since May 20, 1972, and we have two daughters: Mrs. Nicola (Nikki) Marie Barker and Mrs. Michelle Rachel Estes. Nikki is married to David Barker, Michelle is married to John Estes. We have five grandsons: David Kyle Barker, Jr., Caleb Thomas Estes, Ryan Josiah Barker, Jordan Samuel Estes, and John Tyler Estes as well as three granddaughters, Hailey Michelle Barker, Allie Elizabeth Estes and Andie Katherine Estes.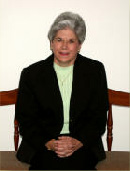 Treasurer / Secretary




Brenda Nelson